Capture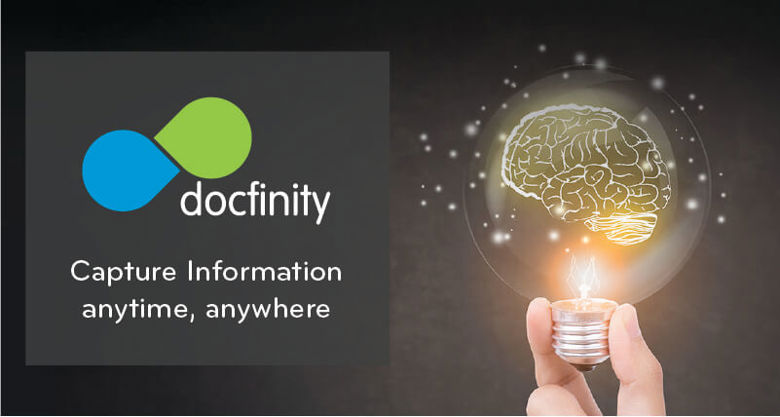 There are many points of entry to getting your documents, audio and video files, photos, and other content into DocFinity for immediate organizational access.
From basic scanning and uploading to automating the process with importers, intelligent capture and integrations, we have a way to get your information into DocFinity quickly and easily.
Basic Capture Methods
Scanning
DocFinity converts paper documents to digital files as single or multi-page images, simplex or duplex, color or black and white. This basic functionality has a significant effect on organizations —easing file handling, saving space, improving accessibility, and speeding up processes.
Importers
DocFinity offers object, index, and email importers. These importers can be configured to watch a folder or email address for incoming documents and automate the import of virtually any file type directly into the system or a workflow process — even from other document management systems. These are included with DocFinity's core functionality.
Office Integration
As you work in Microsoft Word, Outlook, and Excel, you can pass documents and data to be stored in DocFinity via the click of a button inside the application. The file can be auto-indexed into DocFinity according to information in the file name.
How Intelligent Capture Works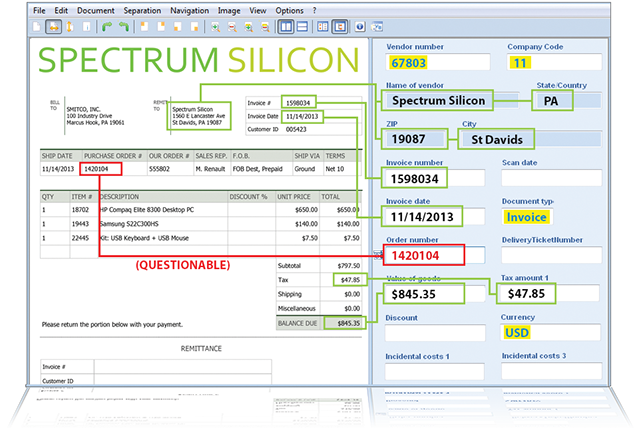 Incoming documents such as invoices, forms, and remittance statements are imaged or imported upon receipt.

DocFinity Intelligent Capture auto-classifies the document—or a large group of documents scanned without presorting—and extracts data buried within the document to auto-populate indexing fields associated with the document type.

Data matching criteria in DocFinity can trigger various workflows and business processes and the pushing of appropriate data to be fed to other systems—all without manual intervention.

Integrating seamlessly with all DocFinity modules, records management initiatives are upheld by automatically applying retention rules according to document type—eliminating the need to declare documents as records.

Once in DocFinity, the document and accurate metadata are available immediately to your employees and departments.
Learn More
Learn More or Schedule A Demo