Legal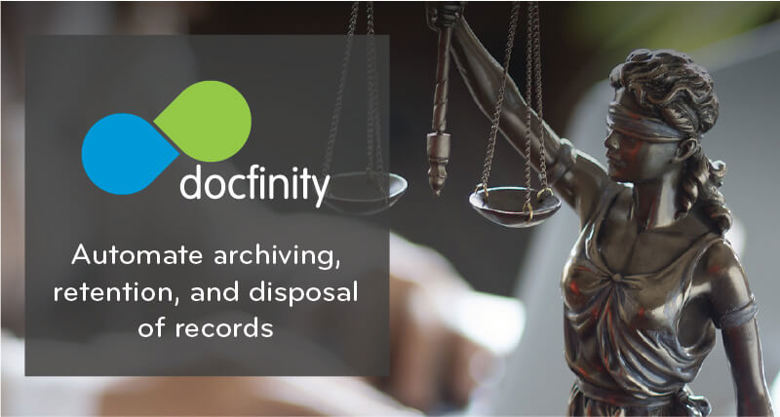 While managing your company's liability, your legal team must handle a massive amount of paper files from contracts and lease agreements to tax forms and affidavits. And lost documentation, inaccurate information, and lack of security can add to delayed response times and ineffective collaboration.
To minimize risk, legal departments need a better way to find, organize, approve, and archive documents and activities.
Benefits For Legal Departments
DocFinity electronically captures, indexes, and stores evidentiary and contract data securely in a single location. Your legal team can access key documents immediately and automate the flow of those files to authorized parties when appropriate.
Store and Secure All Documentation and Correspondence
Access images, PDFs, documents, voice files, email, faxes, and more from a single, secure repository.
Find the Data You Need Quickly
Using a full-featured text search engine, you can locate structured and unstructured data contained in your files at the click of a button.
Ensure Deadline-Driven Efficiency
Automate and streamline key processes to drive consistency and enable monitoring of work status.
Improve Records Management and Ensure Compliance
Automate archiving, retention, and disposal in accordance with your policies and rest assured you satisfy SOX, HIPAA, and other regulations, and enable legal hold and eDiscovery.
Learn More
Learn More or Schedule A Demo