Solutions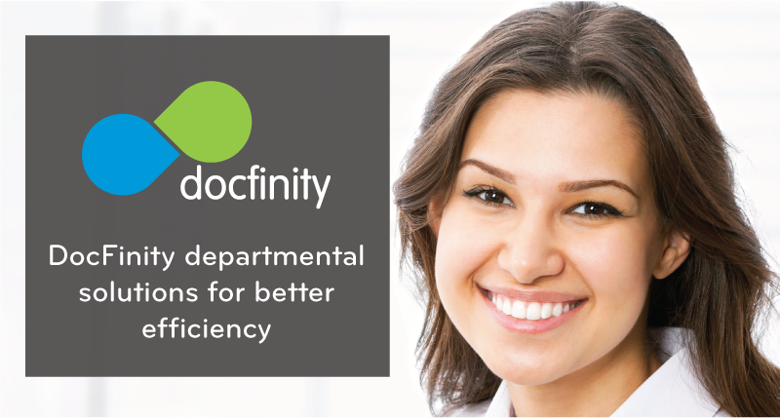 Regardless of the industry or company size - DocFinity can make any organizational or departmental operations more efficient, productive and less expensive. It's flexible and scalable - easily rolling out across the entire organization and allowing you to leverage your initial investment from one department to increase your performance and ROI in others.
DocFinity Departmental Solutions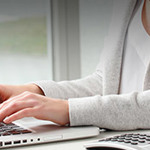 Accounts Payable
Centralize accounts payable processes and minimize costs.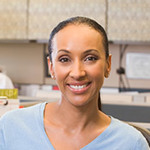 Accounts Receivable
Automate the invoicing process and reduce your days sales outstanding.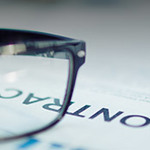 Contract Management
Automate the contract lifecycle from request and approval through expiration and renewal.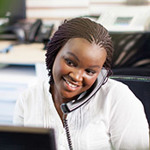 Customer Service
Get immediate, up to date access to customer information and transactions.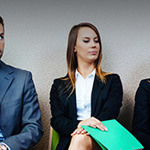 Human Resources
Use ECM to automate personnel processes and track employee actions.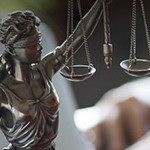 Legal
Automate archiving, retention and disposal of records to meet your unique requirements.
Deployment Options
On-Premise
If you're already invested in your network and have the resources for operation, an on-premise deployment might be right for you. In addition, the on-premise option allows you to initially purchase only the products you want and add enhancing modules as needed.
With this method, the initial cost includes an upfront license fee for the DocFinity Core and any enhancing add-on products you'll be utilizing. An affordable annual maintenance fee will be also be applied. And included with your annual maintenance fee, you'll perpetually receive access to all system upgrades, as well as reliable technical support from our award-winning staff.
SaaS
DocFinity Cloud is an optimal choice for organizations of all sizes looking to reduce the IT burden and minimize large upfront investments. When you choose DocFinity Cloud, you'll:
Get up and running quickly
Enjoy automatic updates and upgrades
Meet data security requirements
Pay a predictable monthly fee
An all-inclusive offering, a DocFinity SaaS implementation provides access to the entire DocFinity Suite* mentioned above and everything you need to intelligently manage your mission-critical content and transform the way you work.
DocFinity Live is a premium SaaS offering and a top choice for organizations needing a high level of security, like those operating in the healthcare or some government fields. This environment includes HIPAA privacy security and transaction standards, Medicare-specific security and architecture requirements (CMS compliant), ISO 9001:2008 certified, and CMMI certification Maturity Level 3.
Contact us for details on how our SaaS environments can fit your needs.
*Enterprise Search, Intelligent Capture, and HL7 can be added on for a fee.
Subscrption
This option combines the on-premise solution with a monthly pricing fee.
With this method, you choose the complementary solutions you need to go along with the DocFinity Core, as well as the number of concurrent users needed. But instead of the accumulative upfront fee, you'll pay off your purchase monthly over an agreed-upon length of time. Installed onsite, you'll have complete access to the software, 24/7. You get a world-class ECM/BPM system implemented easily and affordably. And you get all system upgrades, as well as reliable technical support from our award-winning staff. Once your balance is paid off, you'll have complete ownership of the software.
Going forward, you'll only have the annual maintenance fee as a recurring cost. And you can continue to add on products and concurrent users as your needs expand.
Learn More
Learn More or Schedule A Demo