Human Resources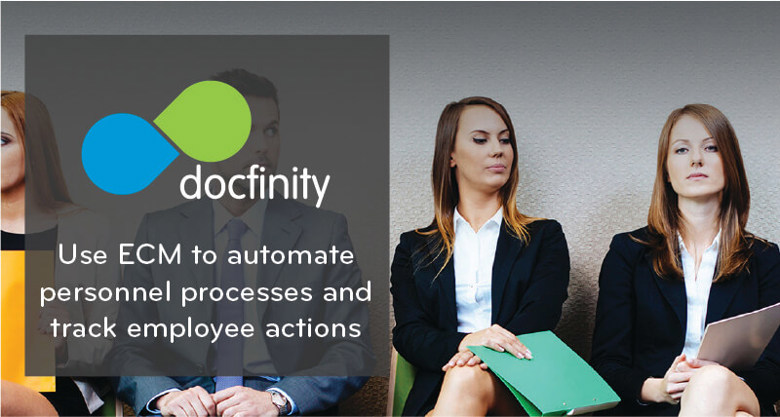 Successful businesses depend on good people. The retention of the good people you have — or the identification, recruitment, and hiring of the good people you need — can't be compromised by unreliable record-keeping; poor document management, untimely responsiveness; or simple, time-stealing disorganization.
While you have to reduce operating expenses, you can't afford to lose good people to bad processes.
Put HR Essentials At Your Fingertips
There's an astronomical paper trail for every employee, past-employee, volunteer, retiree, and board member associated with your company. That's why more companies are using DocFinity to manage HR documents throughout the employment lifecycle.
Minimize the need for storage space and its associated costs by electronically storing and retrieve hiring and termination records, including résumés, applications, credentials, certifications, personnel files, and more.
Integrate With Your Existing Human Resources System
Instantly pull critical documents and data needed to expedite and improve employee engagement and retention.
Speed HR Processing
Automatically push HR documents requiring approvals, signatures, processing, or other actions to the right people at the right time.
Empower Staff to Get the Job Done
Provide self-service features that enable your staff to submit benefits documents and other sensitive information securely and confidentially.
Ensure Transparency and Maintain Compliance
Demonstrate governance with comprehensive audit trails that support compliance initiatives.
Learn More
Learn More or Schedule A Demo