IT/System Administration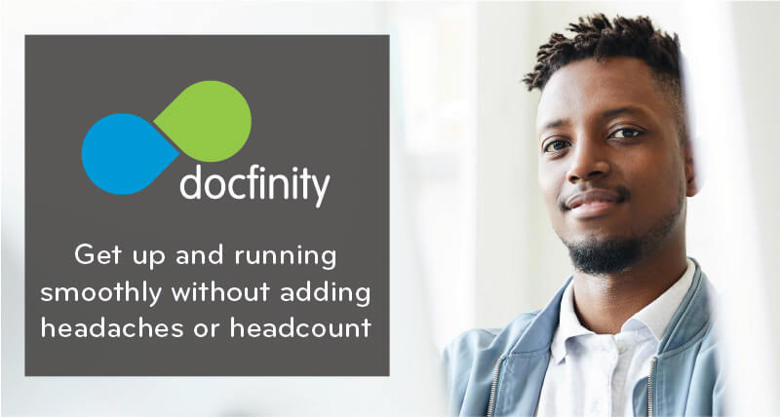 DocFinity was built with simplicity in mind. If you're a small operation with little to no IT staff, you'll be ready to take on the system after a little training and guidance from our top-notch implementation team. And don't worry, your dedicated support representative will help you along your journey.
If you're part of an IT team, you'll appreciate the simplicity and ease that DocFinity offers as you set up the system, create user groups, design eForms and Workflows, move from test to production, and maintain your instance. You'll also have dashboards at your fingertips feeding you real-time information on how DocFinity and your other systems, servers, and repositories are performing throughout the organization.
Get Up and Running Quickly
Simple, Fast, and Secure
Scalable to meet the growing needs of your organization. Move quickly from test to production so you maximize your investment.
Be In The Know
We provide full documentation on all modules, releases, and updates. Plus you'll get reliable technical support from our award-winning staff.
Integrating With Existing Systems
Use our published Web services/APIs to connect data and processes with DocFinity.
Reduce IT Costs
Choose a deployment option that best suits your organization's needs and budgetary requirements. You can choose traditional on-premise or SaaS to reduce IT burden.
Learn More
Learn More or Schedule A Demo