Contract Management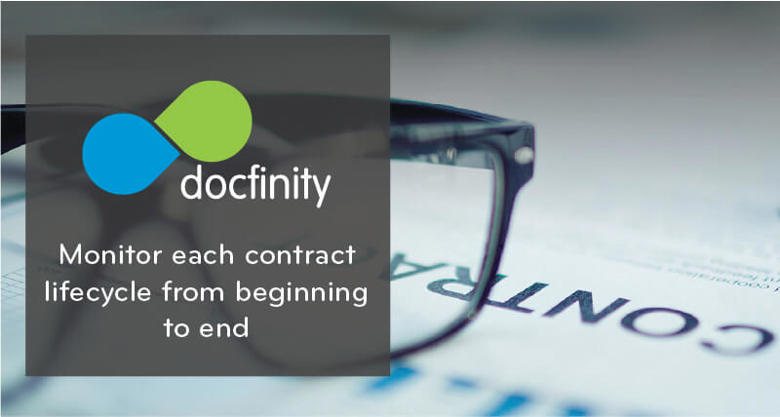 It takes significant resources to broker, support, and manage the various contracts your organization needs to operate. To reduce legal costs, speed negotiation cycles, and ensure contract renewals are executed in a timely manner, you need to optimize the entire contract lifecycle.
Monitor Each Contract Lifecycle From Beginning to End
From collaboration and authoring through amendment and execution, DocFinity automates, standardizes, and organizes all contract-related items as they move through your organization. With a single, secure repository for all documentation, you'll have everything you need to expedite approvals and ensure compliance.
Maintain an Audit Trail of Contract Activity - Record all views, edits, and approvals so you can ensure legal compliance.
Check Contract Status In Real Time - Get insight into workloads, reports on pending contracts, and know when contracts are up for renewal.
Proactively Manage Milestones - Never miss another deadline or expiration date with automatic email notifications that alert you when action is required.
Access Contracts and Agenda Anytime, Anywhere - Authorized users can search, view, track, edit, upload and store contract information.
Learn More
Learn More or Schedule A Demo