Article: Paperless Admissions for Independent Schools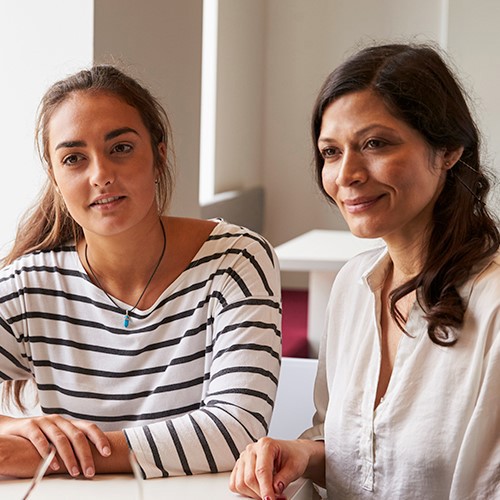 "Available as either an on-premise or cloud deployment, enterprise content management (ECM) software can accelerate processing in departments throughout your school including Admissions, Registrar, Financial Aid, and Alumni/Donor Relations."
Independent K-12 schools have needs that differ from those of publicly funded school districts. You need to coordinate with an array of admissions professionals in order to to get a holistic view of your applicants. You need to make quick, informed decisions. You need to be proactive in anticipating parents' needs, and equipped with information to address their queries.
Unfortunately, boarding, preparatory, and other private schools are behind the curve with respect to implementing paperless processing and workflow. As a result, the efficiency that they need in order to remain competitive is compromised. Materials are often lost, misplaced, or difficult to access. Processing is prone to bottlenecks, especially during periods of peak enrollment. How can you tell if your school's Admissions office faces processing challenges?
Usually the following scenarios are key indicators:
---
You are unable to efficiently access the information you need to make timely decisions.
You are printing out information that is submitted electronically.
Work is not being distributed automatically.
Parental notifications of application status are not automated.
Your core systems are not integrated.
---
Available as either an on-premise or cloud deployment, enterprise content management (ECM) software can help your Admissions office accelerate processing. With functionality that eclipses that of a simple document management system, ECM enables you to improve information access, accuracy, and decision making.
Going Paperless to Improve Admissions Processes
A critical step towards optimizing Admissions processes is eliminating paper. With ECM, your content imaged, indexed, and stored in a secure, electronic repository. This allows Admissions professionals and volunteers to access and process work on the device of their choice, either in the office or remotely. The system collects, centralizes, indexes, stores, and secures transcripts, interview reports, applications, essays, letters of recommendation, faxes, photos, and other attendant files, materials, and documents electronically. With drag-and-drop, point-and-click simplicity, you can configure workflows to automate the various jobs within your Admissions process.
ECM enables you to implement:
---
Checklists. When you integrate checklists with workflow, a student's file will not be passed on to the next step or person in your process until all necessary documents have been received. Even if applicants submit their paperwork one document at a time, staff do not have to keep track of items that are missing. When the last document is received, it will automatically be passed on for review. Parents and students can see through a portal anything they may have forgotten. This transparency results in fewer calls and emails to your staff.
Simultaneous access to documents. ECM makes documents available for review by authorized personnel with the click of a mouse, whether they are in the office or working remotely.
Improved communications with parents. The system can notify parents automatically if your office is still waiting for certain materials.
Transparency: ECM enhances service to parents and students by providing real time updates as part of the process.
Security: Documents are accessible only to authorized users. Your administrator sets rules as to which users are authorized to access, view, and edit documents. The system enforces those rules. Records are kept private, secure, and confidential.
Process enhancement. ECM enables you to standardize and automate your Admissions processes. The increased visibility that the system offers can help your Admissions office make better decisions and accelerate processing.
System integration for a better user experience. ECM integrates with your student information system (SIS) and works behind the scenes to make sure that the process executes seamlessly. If there are missing materials, it sends notifications to the appropriate personnel automatically. If there are exceptions, the system again sends out notifications.
Streamlining processes for your staff
When your workforce has the information at their fingertips that they need to submit and complete reviews, they can process applications more quickly and more thoroughly. Here's what paperless Admissions looks like to your staff:
---
An Admissions officer logs into his/her work queue.
The system displays an applicant summary.
The officer selects and reviews the application and related materials. Everything is available securely with the click of a mouse, regardless of the officer's physical location. Officers no longer have to endure the frustration of having to track down files or materials in order to complete their portion of a review.
The officer views the documents, and then completes a review using an electronic form (eForm).
The officer submits the eForm and opens the next applicant summary. Meanwhile, the system stores the data and routes the application folder to the next person or committee in your workflow for review.
Electronic forms allow you to expedite Admissions
By introducing electronic forms into your admissions process, you accelerate turnaround and enable better decision making. By offering your applicants the opportunity to fill out an eForm that is made available through your website or portal, you ensure that the information you collect is secure, accurate, and available immediately. You can also be assured that your process is consistent for each applicant.
Your admissions staff can also take advantage of the efficiencies that eForms offer. An Interview Report eForm lets your staff evaluate each applicant's intellectual potential, engagement, and curiosity. The form lets the interviewer summarize the session, and offer the opportunity to rate the candidate in any areas that you designate. eForms can also be used internally to pull specific data from third party applications to display just the information your staff needs to complete tasks.
Using ECM to Enhance Administrative Processes
The ability to automate administrative processes lets you streamline and simplify the tasks that keep your operations running smoothly This helps your county improve accuracy, communication, and responsiveness:
---
Contracts. Send, track, and manage contracts electronically, with the click of a mouse. BPM/workflow works behind the scenes, expediting the contract process and enabling immediate access to documentation associated with the contract process. Authorized personnel can see when contracts are viewed and signed, and audit trails denote who accessed, viewed, and altered your contracts, and when those activities took place.
Procurement. Workflow helps county procurement personnel collect and evaluate bids, gather bidder credentials, expedite reviews, and comply with regulations.
Accounting. Intelligent capture eliminates the need for manual indexing, and workflow enables county agencies to standardize and automate payment processes. Invoices can be automatically routed for review and approval. Your AP department can electronically store, flow, centralize, and archive information, as well as integrate with core ERP systems. This results in improved turnaround, security, access, and accountability.
Human Resources/Human Capital Management. Streamline and automate onboarding, and electronically store, retrieve, flow, and manage hiring and termination records, résumés, applications, credentials, certifications, personnel files, and other documents related to policy and procedures. When you integrate your ECM system with your Human Capital Management solution, workflow lets you leverage the value and boost the functionality of existing investments.
Leveraging your investment beyond Admissions
One of the benefits of ECM software is its flexibility. You can leverage your investment in the software by implementing it throughout your school to streamline any processes that are paper intensive, including:
---
Registrar. Reduce data entry and standardize processes related to student information changes, transcript processing, grade changes, adds/drops, and withdrawals.
Financial Aid. Give status updates to applicants and other stakeholders at any time during the verification processes, and expedite award decisions by decreasing backlogs — even during peak periods.
Athletics. Use the software to integrate with recruitment management and other systems to help manage eligibility requirements of student-athletes.
Residential Life. Make housing management information accessible to authorized personnel from within your SIS. Workflow can initiate notification letters automatically, improving housing allocations and expediting student services.
Health Services. Your ECM system can integrate with your infirmary's electronic medical records (EMR) / electronic health records (EHR) system, and can allow authorized guardians access to lab and evaluation results. It can also enable parents and other stakeholders to upload medical information critical to their child's care while at boarding school.
Alumni and Donor Relations. Donor pledge cards and checks can be scanned and automatically stored electronically, and workflows can be triggered to send thank you notes and tax forms to contributors. Workflow also triggers any other standard procedures, enabling you to respond to inquiries about the status of donations and check deposits immediately at any time during the process.
The bottom line
There is no need to lose top talent simply because your processes are outdated. An investment in ECM software can help your school improve recruitment numbers, access to information, and both internal and external communications.