Case Study: Penn State's Innovative Approach to Campus-wide ECM Implementation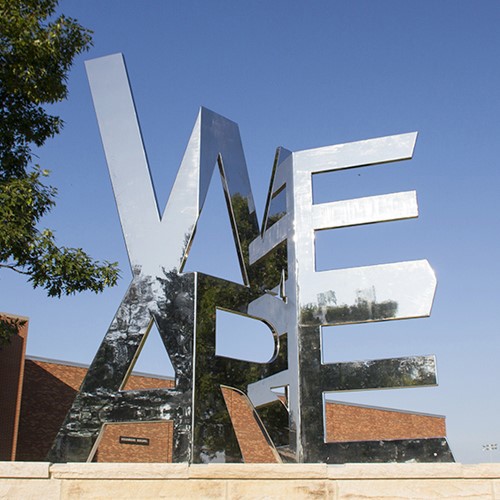 "Our role is to help them become as efficient as possible with each project. Whether that involves implementing better consistency, improving information access with deeper integrations, or process re-engineering, DocFinity has given us the tools to make a difference."
- Shelley Butler Patrick, Document Management Team Lead
The Pennsylvania State University serves more than 100,000 graduate and undergraduate students across twenty-four campuses. Their needs for secure, efficient access to information, process efficiency, regulatory compliance, risk reduction, and accelerated turnaround are comparable to those of any large business.
Penn State uses DocFinity ECM to address these needs. They have an enterprise license for the software, and use a central IT unit to install it across their various departments and campuses. In the past year alone, central IT initiated 15 new DocFinity setups.
Shelley Butler Patrick, who serves as the team lead for the Document Management Team says, "We currently have a backlog of requests without actively marketing the service. Most of our customers find out about the service through word of mouth." Read on to see how the team were able to:
---
Identify innovative core integrations to improve efficiency and enhance user adoption.
Enact proven change management methodologies to inspire adoption by end users.
Define the scope of a project, enforce customer accountability measures at the beginning of a project, and standardize operations across campuses.
Implement checklist holds within processes to expedite approval processes in Admissions, Finance, and Human Resources.
Incorporate metadata objects for each document to help manage retention.
Integrations to enhance information access and improve user adoption
Integrating DocFinity with core applications ensures that users no longer have to toggle through different applications to find the information they need to process work. They are able to access everything from a single interface—in most cases, PeopleSoft which is being used for our student system. This helps to expedite decisions and accelerate turnaround.
---
Checklist holds for Undergraduate Admissions. Shelley says, "One of our biggest projects last year was integrating DocFinity with PeopleSoft in the Undergraduate Admissions Office (UAO). Evaluations are initiated only when checklist items are fulfilled. When applications are generated, the system automatically sends notifications if there are checklist items that need to be satisfied. The entire process is seamless to the users."
Checklist holds for Financial Aid. The team duplicated the checklist hold process for Financial Aid and used the same web services that they used for Admissions. The PeopleSoft/DocFinity integration lets them update their checklist live.
Checklist holds to manage faculty course loads. At one campus, users are tasked with filing a cover letter and an administrative information sheet called a Memo of Personal Service (MPS) prior to teaching a course. If a component of the checklist is missing, the system automatically notifies the user that there has been a mistake. Users have the ability to make the changes and adjust the submission.
Improving information processing for students without a unique ID. Penn State is also integrating a name match code algorithm product into their UAO process. Shelley says, "We receive a lot of documents for students that do not have a unique ID. With DocFinity, we can take the first and last name, send a web service call to the name match code system, and have it come back with a unique matchcode. It will all happen before any users from UAO touch the document."
Enabling (and limiting) access to student information. Penn State has a Central Person Registry (CPR), which stores student metadata. The team enabled DocFinity customers who need only a few student metadata objects to access the CPR. She says, "An HR user may just need a first name, last name, and date of birth. All of that information is stored in our CPR. We built a web service call that enables access to just a few metadata objects."
Enforcing accountability early on in a project
The team has learned from experience the value of enforcing accountability early on in a project. She explains, "There were times when we would complete an implementation, only to find out later that the customer was not using it. Usually, that happened because the people with whom we were planning the project were not the people who would use the application. Now we are better about engaging with the actual user. It all takes time and effective communication."
The team is currently working on modifications to their process to improve efficiency when onboarding a new customer. She says, "Now, when a customer makes a request, we hold them accountable to the timeframes that have been established during the project definition and scope phase. We create a project definition and scope document which the stakeholder is required to sign stating that they clearly understand the scope and expectations. We then build/define the requirements and meet with customers multiple times if necessary to review. Once the requirements are defined and agreed to by the customer, we then begin the implementation phase."
Implementing consistency and standardization
They are also taking steps to standardize their implementations across campuses. They wanted to improve consistency with their implementations, and they realized they could standardize operations with their HR customers. This involves providing them with the metadata objects that they feel should be used based on feedback from other customers. Customers are also offered optional fields to index.
Shelley says, "We're trying to enforce similar standards with financial documents. When we get a request for someone to do purchase cards and their backups, the process is streamlined. We know what the requirements are and we have standards in place. Ultimately, they are each doing the same process."
Incorporating advanced capture technologies
Penn State is using advanced capture technologies in Accounting and UAO to help expedite processing:
---
Intelligent capture for check processing. Two years ago, Penn State's Accounting department implemented DocFinity Intelligent Capture for check processing. They used the technology to replace a manual indexing process. Intelligent Capture scans the paper checks, capturing the check numbers and dates. It gives them an accuracy rate of close to 100%, with no need for human interaction post-scan.
Barcode processing. Penn State UAO uses Kodak Capture Pro to read and process barcoded information that is submitted to the department. DocFinity automatically indexes the information, and makes it available via PeopleSoft. Shelley says, "The users never see what goes on behind the scenes." Barcodes that are unreadable—which might occur when UAO receives a faxed copy of a barcode—are sent automatically to a batch for exceptions processing.
A vision for the future
Shelley knows that the changing regulatory environment requires constant adaptation. With each new installment, she looks for ways to further streamline processing and address governance standards. She believes that the following technologies will play an even larger role in the future:
---
Records management. DocFinity customers have the option to license a records management module. The team is incorporating retention rate metadata objects for each new structure that they build. For some documents, they can automatically calculate the retention date metadata object for customers.
Using eForms to enforce standardization. Shelley visualizes ways that DocFinity eForms could help enforce enterprise-wide standardization for certain processes. She says, "I would like to be able to set an eForm for Reconciliation. People could easily access it, use it, and submit it, and their information would be indexed automatically."
Enterprise search. Shelley says, "I see the need for more full text search and enterprise search. We recently launched two new customers with DocFinity Enterprise Search. One of these areas is our Office of the President, which receives a large volume of email and letters. They really like the product."
---
Shelley stresses the importance of assessing customer readiness, managing change, and taking a best-fit approach to ECM implementation. She challenges customers to identify the underlying needs associated with the projects that they request. She explains, "Because we have experience of doing this across campuses and departments, we can usually offer suggestions on ways to enhance projects and processes. There are a lot of things that customers don't think of because they are accustomed to their paper process and the way that they have always done things."
She concludes, "Our role is to help them become as efficient as possible with each project. Whether that involves implementing better consistency, improving information access with deeper integrations, or process re-engineering, DocFinity has given us the tools to make a difference."